Busselton Jetty Swim 2022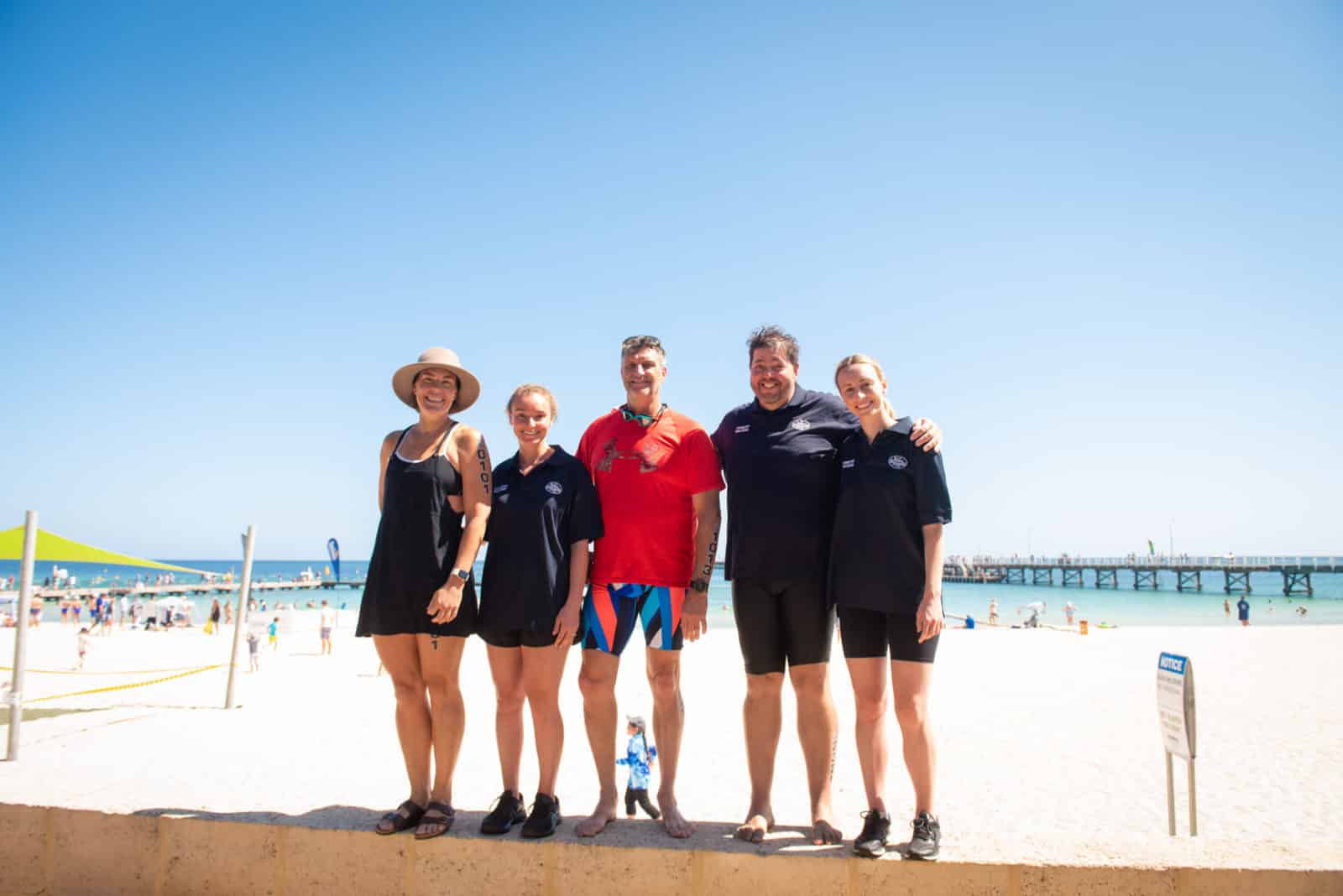 WA Country Builders were proud to sponsor the iconic Busselton Jetty Swim Event that took place last weekend, Saturday 12 and Sunday 13 February.
Ready for the race on Sunday, from 6.00am the team were at the foreshore ready for the day ahead. The marketing team were busy setting up the flags at the finish line, branded marquee and brand activation items, including a water bottle giveaway.
The WACB Swim Team included Tony Harvie, Justin Trewren, Carrie Anderson and Dawn Wooler. Supporting the WACB Swim Team were sales consultants Todd Branson and Claire Oakes and members from the South West team including Kate Weston, Yvonne Kirkken and Sally-Anne Cairns.
From 8.00am onwards the team moved between the marquee and finish line to support the swimmers.
The team would like to thank all the family and friends that came down and assisted throughout the day. It was a terrific team event for all involved and WA Country Builders look forward to next year's event!
Attendees:
Zoe Seman, Rachel Goodall.
SW team:
Todd Branson [sales], Claire Oakes [sales], Kate Weston, Yvonne Krikken and Sally-Anne Cairns.
Finish times:
SOLO: 3.6KM SWIM
Tony Harvie: 01:04:54
Carrie Anderson: 01:34:55
Justin Trewren: 01:34:37
ONE MILE SWIM
Dawn Wooler: 00:34:45