Telethon Homes
The JWH Group has been significant supporters of Telethon in Western Australia for over 12 years and has received tremendous support from a wide range of suppliers and tradespeople who donate their time, products and services in the construction of Telethon homes.
Our best-known fundraisers are the Metropolitan Telethon Home and the Regional Telethon Home, which have raised a total of more than $18M dollars for Telethon. We're proud to say we've been one of the biggest – if not THE biggest – fundraiser for Telethon for almost two decades.
Every year since 2003, our staff have worked hard to turn generous contributions from suppliers, trades and land developers into spectacular charity homes that raise much-needed financial assistance for Telethon. The contributions come in the form of goods, services and time, along with enthusiasm, commitment and team spirit.
JWH Group staff coordinate each Telethon Home project, from design and construction, to interior design, furnishing and landscaping. They even find someone to donate the barbecue sausages on auction day.
Each year it's a chance to dig deep and show our support for Telethon, whose goal is to ensure a better life for the children of WA, both now and in the future.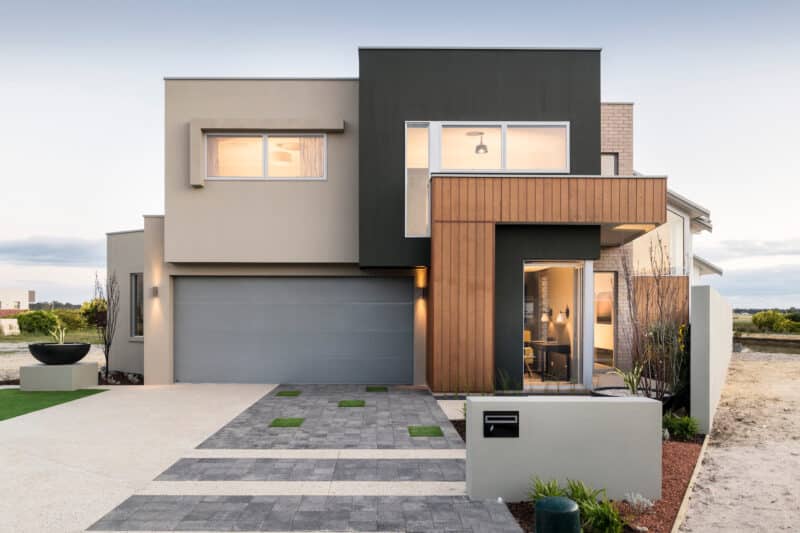 | | | | |
| --- | --- | --- | --- |
| Year | Home Builder | Builder | Link |
| 2019 | Metropolitan Telethon Home | New Level Homes | Visit |
| 2018 | Regional Telethon Home | WA Country Builders | Visit |
| 2018 | Metropolitan Telethon Home | New Level Homes | Visit |
| 2017 | Regional Telethon Home | WA Country Builders | Visit |
| 2017 | Metropolitan Telethon Home | InVogue | Visit |
| 2016 | Regional Telethon Home, Denmark | WA Country Builders | Visit |
| 2016 | Metropolitan Telethon Home | InVogue | Visit |
| 2015 | Regional Telethon Home, Dalyellup | WA Country Builders | Visit |
| 2015 | Metropolitan Telethon Home, Catalina Estate | InVogue | Visit |
| 2014 | Regional Telethon Home, Deepdale Estate | WA Country Builders | Visit |
| 2014 | Metropolitan Telethon Home, Eden Beach | InVogue | Visit |
| 2013 | Metropolitan Telethon Home, Wandi | InVogue | Visit |
| 2012 | Regional Telethon Home, Dalyellup | WA Country Builders | Visit |
| 2012 | Metropolitan Telethon Home, Port Coogee | InVogue | Visit |
| 2011 | Regional Telethon Home, Oyster Harbour | WA Country Builders | Visit |
| 2011 | Metropolitan Telethon Home, Yanchep | InVogue | Visit |
| 2010 | Regional Telethon Home, Seacrest Estate | WA Country Builders | Visit |
| 2010 | Metropolitan Telethon Home, Alkimos | InVogue | Visit |
| 2009 | Regional Telethon Home, Provence Estate | WA Country Builders | Visit |
| 2008 | Metropolitan Telethon Home, Bletchley Park | InVogue | Visit |
| 2007 | Metropolitan Telethon Home, Yanchep | InVogue | Visit |
| 2007 | Regional Telethon Home, Dalyellup | WA Country Builders | Visit |
| 2006 | Metropolitan Telethon Home, Ellenbrook | InVogue | Visit |
| 2006 | Regional Telethon Home, Busselton | WA Country Builders | Visit |
| 2005 | Telethon Trek Home, Jurien Bay | WA Country Builders | |
| 2005 | Regional Telethon Home, Dalyellup | WA Country Builders | Visit |
| 2004 | Regional Telethon Home, Dunsborough | WA Country Builders | Visit |
| 2004 | Telethon Trek Home, Geraldton | WA Country Builders | |
| 2003 | Telethon Trek Home, Albany | WA Country Builders | |