Congratulations WA Country Builders South West!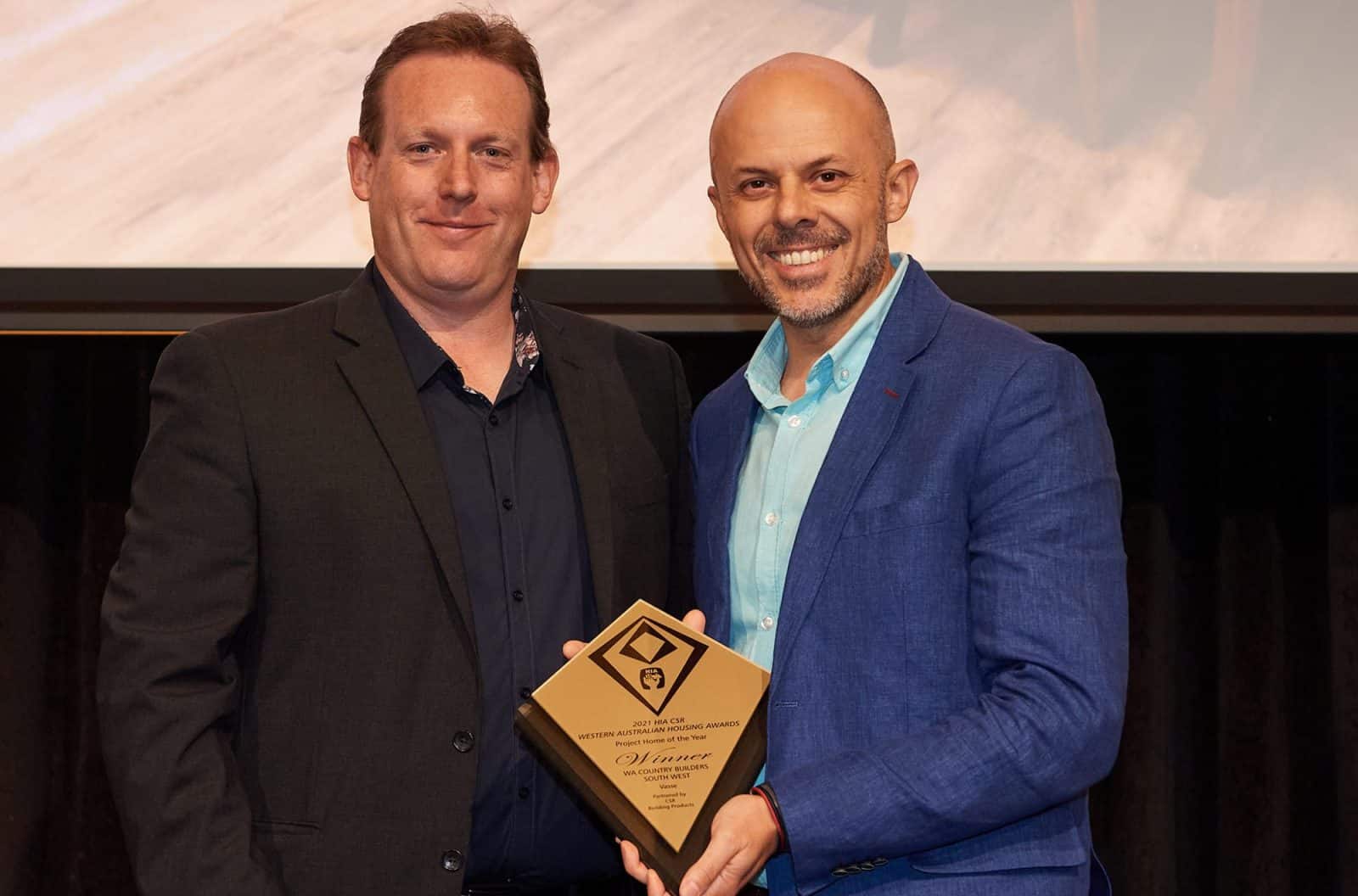 What a year it has been for WA Country Builders!
Congratulations to the team from WACB who at the 2021 HIA CSR Western Australian Housing Awards on Friday, were crowned the winner of the 2021 Western Australian Project Home of the Year.
The winning entry, is a client home in Vasse which was inspired by the Jarrahdale farmhouse design.
WA Country Builders were also awarded finalists in three categories:
Custom Built Home of the Year
Western Australian Home of the Year
Golden Key Award for Western Australian Display Home of the Year
These achievements are a demonstration of the continual commitment to excellence and high standards of quality in both craftsmanship and customer experience.
Congratulations to the team involved in these magnificent homes!