Country-side charm wins over urbanites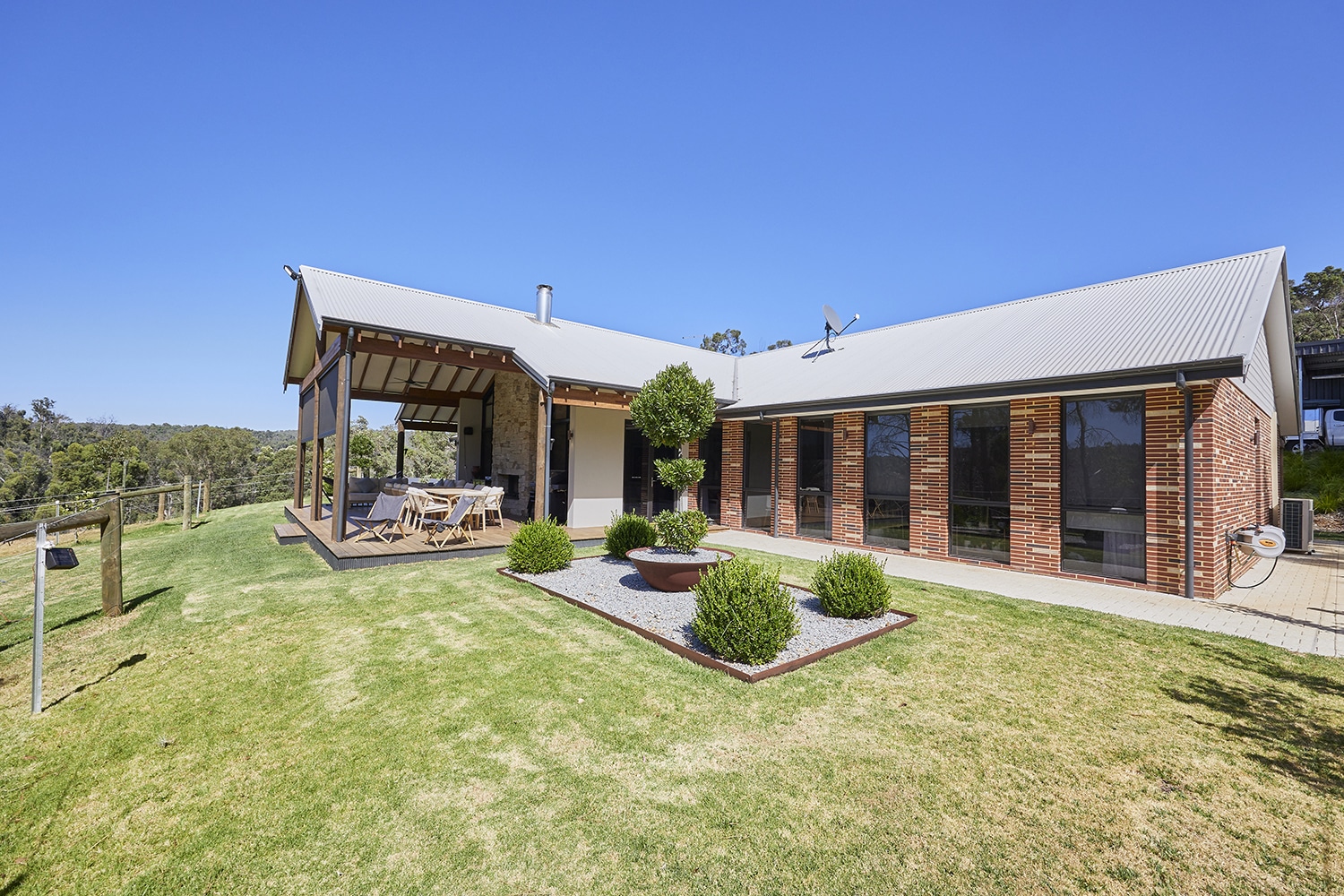 JWH Group is proud to share the great success of their subsidiaries at the HIA-TRUECORE® Steel Perth Housing Awards.
On the weekend, the team were honoured to bring home awards, including Project Home of the Year for The Rural Building Co, Custom Built Home $650,000 – $700,000 for Oswald Homes and Project Home up to $370,000 for Plunkett Homes.
These awards showcase and reward builders who demonstrate exceptional craftsmanship, commitment to building excellence and uphold the highest professional standard in the Perth housing industry.
Joint General Manager Alicia Kelly said these awards mirror the dedication and efforts of all the teams involved within the business.
"The success of our subsidiaries at the HIA Housing Awards serves as a testament to the unwavering commitment of our teams to designing and building homes that not only meet, but exceed the expectations of homeowners, and of industry experts and peers," she said.
The Rural Building Co. seized its third HIA Project Home of the Year award, after successfully winning the same title in the Great Southern and South-West Housing Awards.
With its refined layout, the winning home in Gidgegannup captures stunning 180-degree panoramic views from the living areas and kitchen. Its timeless elevation showcases expansive verandas with exposed rafters, complimented by natural bush poles that infuse character and warmth into the design.
"This home is a prime example of the quintessential country home, what The Rural Building Co. fully embodies and is passionate about. Environmentally harmonious designs that embrace rural living," Alicia said.
Assessed by prominent figures in the residential housing sector, the HIA Housing Awards offer home builders and designers the chance to be acknowledged for exceptional projects and exhibit their work to the wider industry.
"As well as the recognition these respected awards bring, I congratulate all of the staff who have worked so hard and successfully delivered exceptional homes in the Perth metropolitan region. I couldn't be prouder of you all," Alicia said.
2023 HIA TRUECORE® steel Perth Housing Awards
WINNER – Project Home of the Year, The Rural Building Co (Gidgegannup)
WINNER – Custom Built Home $600,000 – $750,000, Oswald Homes (Banjup)
WINNER – Project Home over $600,000 The Rural Building Co.(Gidgegannup)
WINNER – Project Home up to $370,000, Plunkett Homes (Treeby)
WINNER – Project Home $370,000 to $430,000 WA Country Builders (Duncraig)
FINALIST – Custom Built Home $500,000 – $600,000, Residential Attitudes (Ocean Reef)
FINALIST – Custom Built Home $1.8 million to $2.5 million, Oswald Homes (Dalkeith)
FINALIST – John Pietersen Award for Custom Built Home of the Year, Oswald Homes (Banjup)
FINALIST – Display Home $420,000 to $520,000, Plunkett Homes The Atomic
FINALIST – Display Home $600,000 to $850,000, Plunkett Homes The Shorehouse
FINALIST – Project Home $430,000 to $600,000, Plunkett Homes (Dianella)
FINALIST – Project Home $370,000 to $430,000 WA Country Builders (Northam)
FINALIST – Project Home of the Year, Plunkett Homes (Treeby)
FINALIST – Project Home of the Year, WA Country Builders (Duncraig)