Eleven years and counting!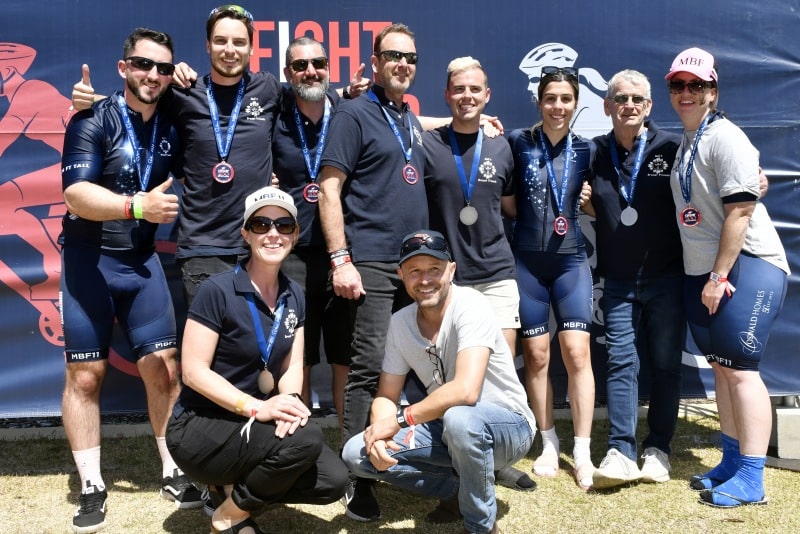 Over the weekend, employees from across the Group participated in the MACA Cancer 200 Ride for Research (formerly the Ride to Conquer Cancer.)
The ultra-distance 200km route from Optus Stadium to Mandurah and back, is a test of endurance, stamina and a mental challenge.
The team raised $88,102, a record for the team and #7 on the Community Fundraising Leaderboard.
It was heartwarming, to see employees from various divisions, bond over the weekend, support one another and enjoy the comradery of the team. Especially, when they may not necessarily work together on a day-to-day basis.
Group Operational Risk & Compliance Manager Howard Finn has been participating in this ride for 10 years, in honour of his daughter Melissa, who lost her battle with breast cancer in 2013.
Each year, other bike enthusiasts from the Group join Howard in support of the team Mel's Breast Friends, supported by JWH Group.
Thank you to all our riders this year including:
Howard Finn (JWH)
Bianca McKenna (OSW)
Tristan Ward (OSW)
Reece Martin (PLK)
Chris Wallis (OSW)
Sean Joyce (PLU)
Richard Cook (PLU)
Adrian Passarelli (PLU)
Alicia Kelly (JWH)
Joel Pedeferri (RBWA)
Jason Atkins (RBC) and
Lara Ameduri (OSW).
You can still make a donation by visiting the team page.
Thank you to all sponsors and participants for your continued support of the team and cancer research.  Roll on 2023!