In the media: Easy-breezy enhancements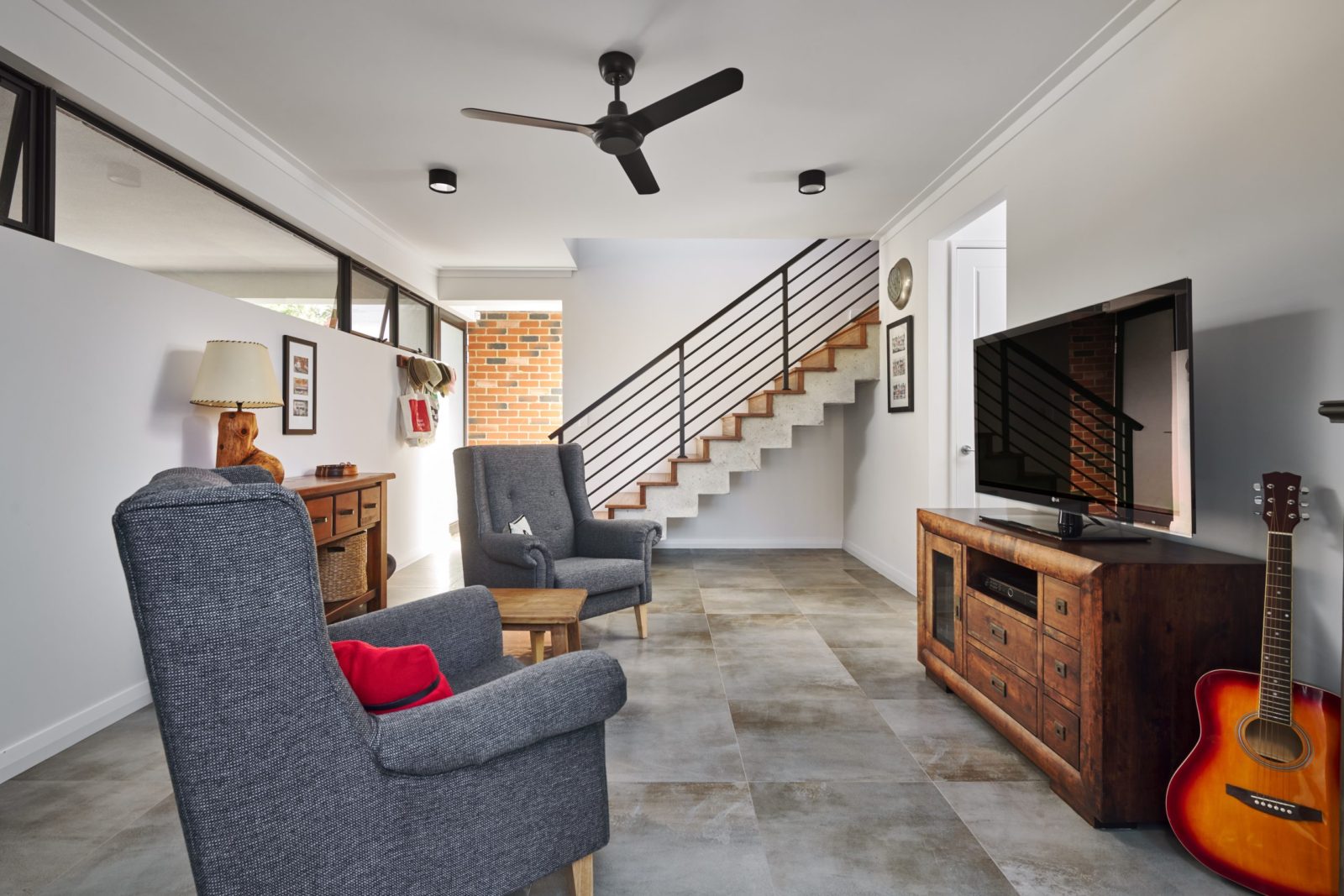 Headline: Internal courtyards central to family unity
Journalist: Annie Mills
Source: The West New Homes, page 4 Saturday 11 November 2023
Far from simply providing airflow to a room, ceiling fans are an inclusion with stylish applications as well.
Versatile Mitre 10 Sales and Operations General Manager Damien Stanoevski said while some considered fans dated and ineffective in the face of the modern air-conditioning unit, they still had a lot to add to a home.
"Ceiling fans are great for airflow, circulation and keeping costs down," he said.
"Any new fan can modernise a home and can also become a room's centrepiece."
With modern fans available in numerous styles, sizes and materials, they can suit a wide range of decor or home designs, limited only by the size of the room and your personal preferences.
"Fans are now a piece which can be incorporated into any room or entertaining area, adding colour, style and lighting," Mr Stanoevski said. "These give them a range of functionalities, which can also reduce the cost of running airconditioners throughout the house.
"Some of these are in different blade styles or have sharper lines to suit modern trends with multiple blades.
"They can be done in most colours to complement the mood or tone of the room."
While they can freshen up any zone in the house, Mr Stanoevski said ceiling fans could be a particularly useful feature outdoors such as in an alfresco dining area or a gazebo.
"They can aid in any entertaining area on a hot summer day or night by fanning air around or any bad smells away," he said. "They can be big and bold.
"I recommend having a stainless finish outside to ensure none of the elements can affect it."
Ceiling fans' twin benefits of statement style and energy efficiency are well known to homebuilder Residential Attitudes.
Residential Attitudes Design Manager Brad McDonald said it was these two reasons why ceiling fans were included in a number of the company's designs, including The Urbanite.
"Residential Attitudes considers energy-efficient cooling solutions when designing a home, promoting sustainability and reducing the reliance of air-conditioning," he said.
"By strategically placing ceiling fans throughout the abode, they enhance air circulation and create a comfortable indoor environment even during the hottest months. "Ceiling fans are now aesthetically pleasing, and can be customised to match the overall design and interior of the home, adding sophistication and functionality.
"When selecting a ceiling fan, ensure there is adequate ceiling height in the space."