JWH Group brands win HIA 'haul'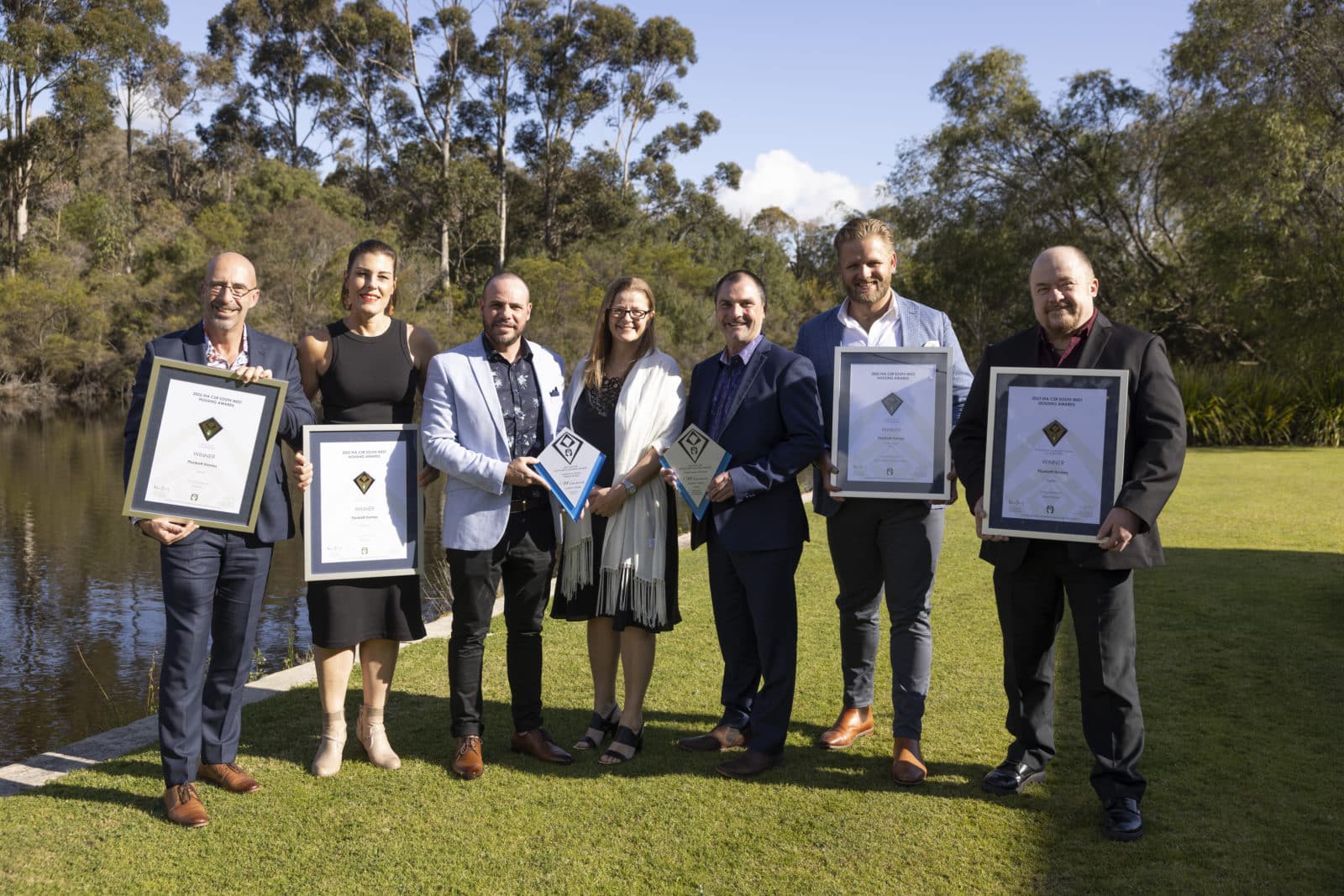 It is with great pleasure that we share the great success of Plunkett Homes and The Rural Building Company at the 2022 HIA CSR South West and Great Southern Housing Awards.
The best homes in WA's South West and Great Southern regions were recognised at the event held on Friday 9 September 2022.
The teams were honoured to bring home a bundle of awards, including Display Home up to $450,000, Excellence in Service and Innovation in Lightweight Housing up to $400,000.
These awards identify, highlight and reward excellence throughout the housing industry; representing the finest tradespeople and their businesses throughout Australia.
They are a reflection of the high standard of workmanship by our team, whilst also recognising the quality of work achieved by contractors and tradespeople.
As well as the recognition these respected awards bring, I congratulate all of the staff who have worked so hard over the past twelve months and successfully delivered exceptional homes in the south-west and great southern region.
2022 HIA CSR South West Housing Awards
2022 HIA CSR South West Home of the Year
Finalist – Plunkett Homes
Custom Built Home up to $400,000
Finalist – Plunkett Homes
Display Home up to $450,000
Winner – Plunkett Homes
Golden Key Award for South West Display Home of the Year up to $450,000
Finalist – Plunkett Homes
Innovation in Lightweight Housing
Winner – Plunkett Homes
Innovation in Lightweight Housing up to $400,000
Finalist – Plunkett Homes
Project Home up to $300,000
Winner – Plunkett Homes
Finalist – WA Country Builders
Project Home $300,001 to $400,000
Winner – Plunkett Homes
Project Home of the Year
Winner – Plunkett Homes
Up to $300,000 Finalist – Plunkett Homes
$300,001 to $400,000 Finalist – Plunkett Homes
2022 HIA CSR Great Southern Housing Awards
2022 HIA CSR Great Southern Home of the Year
Finalist – The Rural Building Company
Project Home $350,001 – $500,000
Winner – The Rural Building Company
Project Home of the Year
Winner – The Rural Building Company
$350,001 – $500,000 Finalist – The Rural Building Company