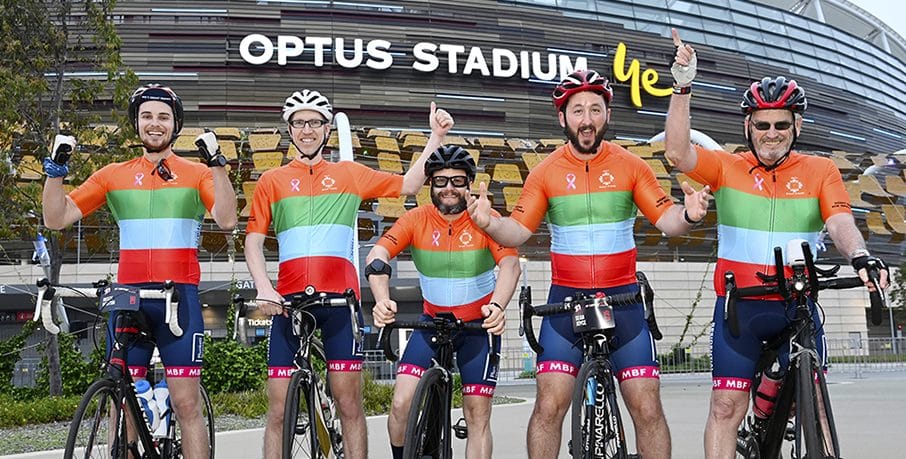 On the weekend, more than 1,000 cyclists met at Optus Stadium to participate in the MACA Cancer 200 Ride.
Held annually, the 200km ride over two days sees people challenge themselves in a ride to Mandurah to raise money for cancer research.
Group Operational Risk & Compliance Manager Howard Finn has been participating in this ride for 10 years, in honour of his daughter Melissa, who lost her battle with breast cancer in 2013.
Each year, other bike enthusiasts from the Group join Howard in support of the team Mel's Breast Friends, supported by JWH Group.
Employees that helped make up the 2021 team included Reece Martin Sean Joyce from Plunkett Homes Tristan Ward and Chris Wallis from Oswald Homes and Howard.
If you would like to make a donation, please click here.