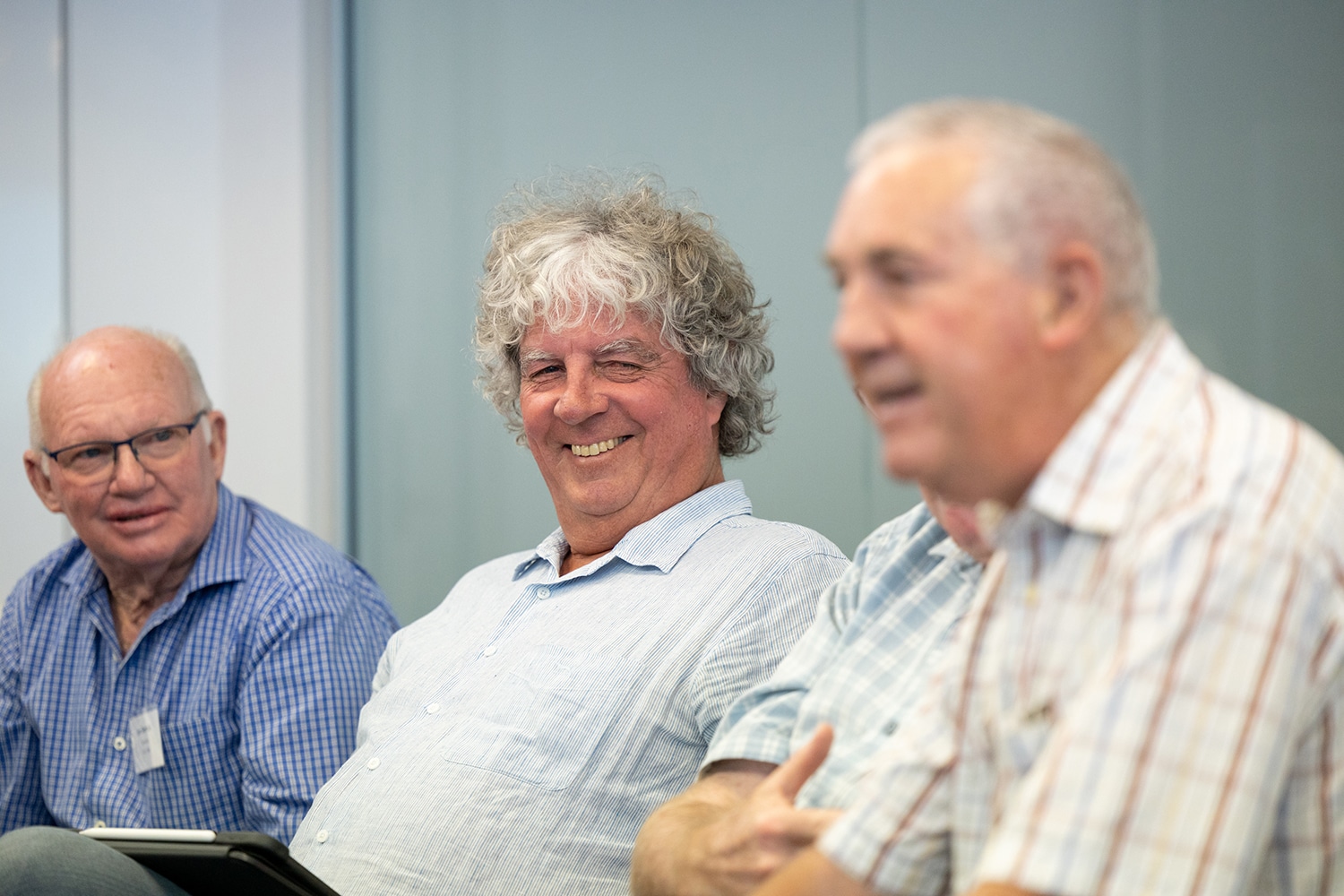 In November, the staff at Plunkett Homes took a trip down memory lane with members of the Plunkett Homes alumni.
Previous employees dating back from 1963 – 2006 recalled fond memories of their time working for Plunkett Homes.
Graham McEwan, Ken Sopp, Len Derrick, Merv Barrett, Mick Della-Posta, Tony Yaksich and Wayne Vose joined JWH Group Managing Director Julian Walter in some cheeky banter as they spoke about the morning and afternoon tea ladies, the transition from ledger machines to computers, six day working weeks and more.
The team thoroughly enjoyed the afternoon with lots of laughter throughout the room.