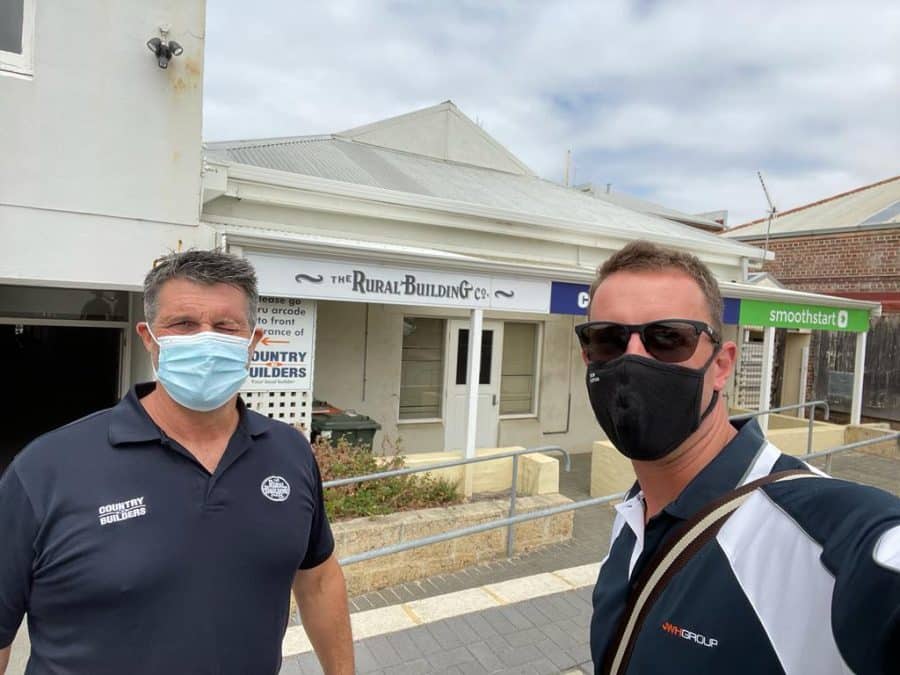 This week, Group General Manager Jay Walter and WA Country Builders | The Rural Building Company General Manager Tony Harvie took a trip to the Great Southern, catching up with team from WA Country Builders in Albany.
After a hiatus for the last couple of years, Jay is getting back into the swing of regional visits while Tony visits every month. While managing a team dispersed across the State, it's important for the family to keep a finger on the pulse and to catch-up with regional employees when they can and support them.
Like the rest of the Group, Albany saw a real boom with the State and Federal building stimulus but it wasn't the stimulus that kicked it off. When Covid-19 first hit, many started to make a move to regions outside of Perth as they saw that in being able to work from home, they too could combine this with a sea change or tree change.
This has continued as people still make the move in part due to lifestyle, affordability and choice in the regions. One of the biggest challenges at the moment (aside from building a lot of homes with limited trade and material availability) is titled available land which is still some months away.
"One of the things that always impresses me with regions such as Albany and Geraldton, is the team's ability to work through solutions as challenges arise," Jay said.
"Many materials aren't kept in stock in town – they're literally delivered straight from Perth to site.
"A limited trade pool means strong and trusting relationships and not being large population base, means reputation is everything.
"In turn, this puts a lot of pressure on the team to deliver what I think is a great quality product from our brands Plunkett Homes, WA Country Builders and The Rural Building Company."
Not taking too many pics, Jay said it was good to grab a beer in the evening and brekkie the next morning with some of the team.
Build your dream home a stone throw away from Australia's best beach!